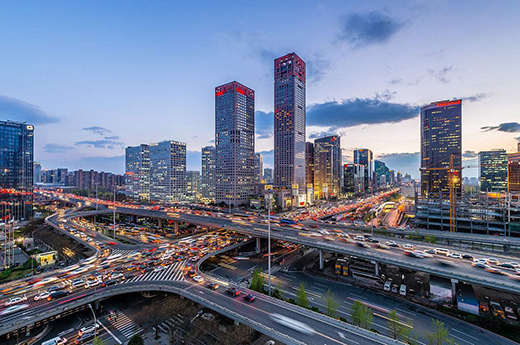 The contradiction between urban development and urban parking is becoming increasingly prominent. The transformation of the city to a smart city also makes China's parking industry press the accelerator key. Currently the Political Bureau of the CPC Central Committee requested to stabilize the investment of manufacturing industry, implement complementary projects such as the reconstruction of old urban areas, the construction of urban parking lots and urban-rural cold chain logistics facilities, and accelerate the construction of new infrastructure such as information network; the central economic work conference proposed "strengthening the construction of urban parking lots and other facilities"; the 《The outline of construction powerful transportation nation》 was issued by the CPC Central Committee and the State Council,it clearly points out that the construction of convenient and smooth urban (Group) transportation network needs scientific planning and construction of urban parking facilities and other facilities, which all brings opportunities for the smart parking market.
The increasing number of vehicle also makes the construction of intelligent parking imminent. According to the data released by the Ministry of public security, China's vehicle ownership reached 348 million in 2019, including 260 million vehicles, an increase of 8.83% over 2018 , the vehicle ownership of 66 cities of China exceeded one million in 2019, which increased by 5 cities compared with 2018. Among them, Beijing ranked top number one with 5.934 million vehicle ownership. In addition, the number of new energy vehicles reached 3.81 million in 2019, an increase of 46% compared with 2018. There is a huge demand gap for new energy vehicle charging piles. the construction of urban parking lot is expected to get more support from funds, policies and finally become one of the hot spots of new infrastructure construction in the future.
In order to speed up the construction of smart city and the development of intelligent transportation, promote the orderly development of urban parking industry, exchange and display urban parking solutions, China Parking System Manufacturers Association,CHMIA and Construction Industry Sub-Council,CCPIT jointly host the 2020第二十二届中国国际城市停车产业博览会(The 22th China International Urban Parking Industry Expo 2020), it is to be held at China International Exhibition Center (New Hall) in Beijing from November 5th to 7th, 2020 .